Land west of London Road, St Ippolyts
The land west of London Road has a draft allocation to be developed for housing as part of North Hertfordshire District Council's new Local Plan 2011-2031 (site SI1).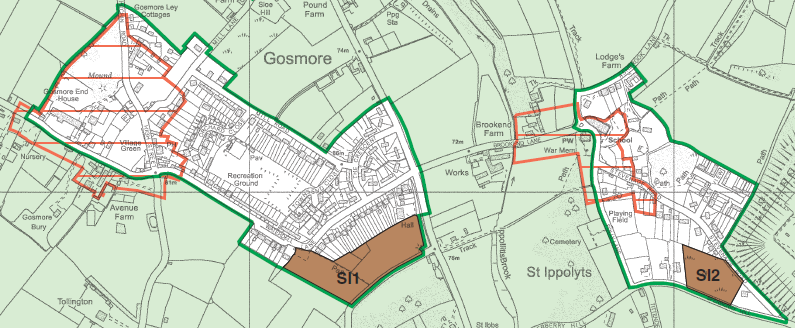 The land west of London Road (site SI1) is allocated for new homes in the new Local Plan
The new Local Plan is currently at the Examination stage where it is being assessed by an independent Inspector, and North Hertfordshire District Council recently consulted on some modifications to the Plan, proposed by the Inspector. These modifications do not affect the Plan's proposal to allocate the land west of London Road for new homes, and it is expected that the Local Plan will be adopted by North Hertfordshire District Council in 2021.
With this in mind, Countryside Properties has held 'pre-application' meetings with North Hertfordshire District Council and Hertfordshire County Council officers between August 2018 and September 2020, and has now submitted a planning application for new homes on the land west of London Road.
The development boundary for the site (designated in the new Local Plan and reproduced below) has been set to reflect the fence line of adjacent properties to the west along Waterdell Lane, with no built development allowed in the part of the site beyond that line.  Our proposals do not include any built development beyond that line.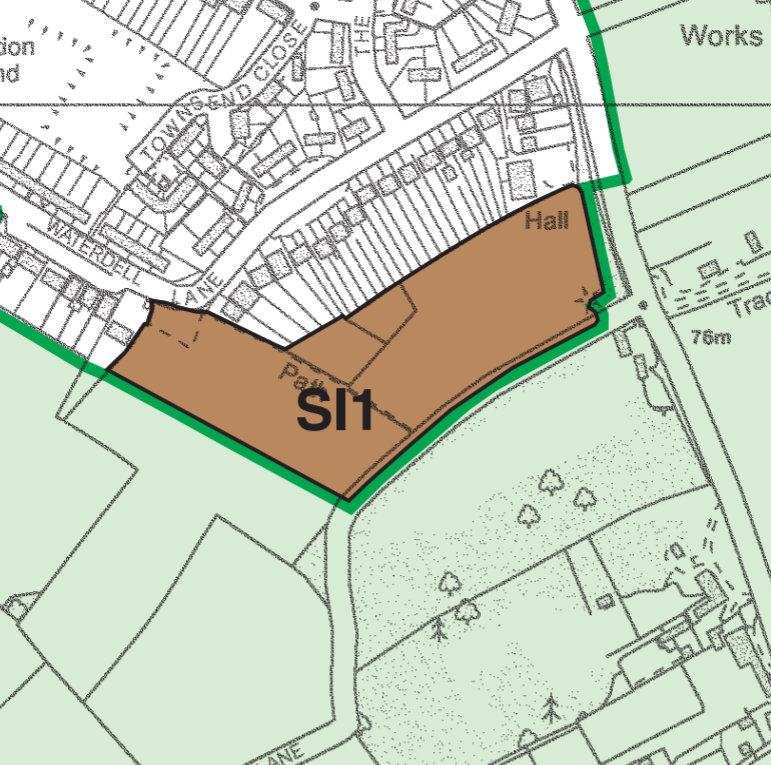 The development boundary (the dark green line) has been set to reflect the fence line of properties to the west along Waterdell Lane